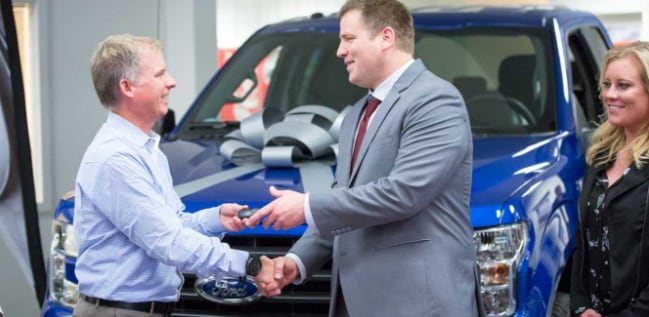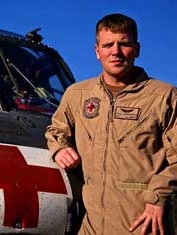 Kyle Storbakken was born in Seattle on October 8, 1979, to his loving parents Tom and Kathy and 2 older sisters who anticipated his arrival for much time. He lived in Shoreline and attended Syre Elementary until 3rd grade when his parents moved to Mukilteo. Kyle then attended Mukilteo Elementary and graduated from Kamiak High School in 1998. He attended college at Washington State University. Kyle joined the Tau Kappa Epsilon Fraternity and had planned on majoring in Business Administration, but his high school friend was tragically killed in a motor vehicle accident and he decided to take some time away from college. God had different plans in store.
The September 11, 2001, terrorist attacks on the United States critically impacted Kyle, along with the nation and entire world. Kyle felt that he had the duty to fight for our freedom and those at home, joining the Army as a Ground Medic. He completed basic training in June of 2002, at Fort Benning, Georgia, and was deployed to Kuwait in January 2003. He then was in the initial invasion of Iraq in March 2003 where he spent 6 months bandaging, stitching, casting, and caring for his fellow soldiers. Kyle returned to the US in June 2003 and continued to take medical courses. After a few months home, Kyle was deployed to Afghanistan where he was promoted to become a Flight Medic with the 159th Medical Company Air Ambulance stationed at Bagram Airfield.
Becoming a Flight Medic was a great honor, but it also meant longer helicopter rides over the Afghani Valley and more dangerous missions to recover the critically wounded. On his rescue missions, Kyle would descend from the helicopter into bullet-ridden grounds to save his fellow soldiers and friends. With no regard for his own danger, Kyle would risk his life out of duty and dedication to his job, which had led him to accomplishing great acts of heroism in the battlefield.
Kyle and Lieutenant Colonel David Barber, who he worked closely with in Afghanistan, were called on the night of March 12, 2005, to help transport a pregnant Afghani woman and her husband from Shkin to a hospital in Khowst in the Blackhawk Helicopter. The woman had been in labor for 18 hours and her health was quickly deteriorating. During the short flight, the woman went into active labor, and Kyle, alongside Lt. Col. Barber, successfully delivered a healthy 6 ½ pound baby girl. The birth may be the first ever on a helicopter in a combat zone, according to Combined Forces Command in Kabul, Afghanistan. (https://www.seattletimes.com/seattle-news/medic-from-mukilteo-delivers-afghan-baby/)
On the night of July 24, 2005, a group of 23 Marines was ambushed by Improvised Explosive Devises (IED's) and ground fire. One vehicle was overturned with 4 Marines trapped underneath and 4 additional Marines critically injured. Upon the request of the 9-Line MEDEVAC, the narrative from Kyle's award reports he was "reacting quickly, preparing his own aircraft and soliciting additional medical help from the Provisional Reconstraction Team, rapidly departing the Jalalabad PRT and flew approximately 25 minutes north to the ambush site in the Pesch River Valley. The ground forces were still in contact as the aircraft arrived. These units observed enemy fire, small arms, and RPG's directed at the 2 aircrafts as they approached the Landing Zone. Specialist Storbakken remained composed and focused upon landing, quickly assessing and beginning treatment on 2 Marines awaiting immediate evacuation on the landing zone. The 23 Marines were still in contact with the enemy troops and several of their comrades remained pinned under the overturned vehicle. With little regard to his own safety, Specialist Storbakken moved directly into the ambush site more than 500 meters up the road to render aid. He made two trips into direct fire carrying a large gas-operated extrication saw and additional medical equipment to the overturned vehicle to assist in extracting the wounded. Once the Marines were extracted, SPC Storbakken loaded 2 Marines on a nearby vehicle for evacuation to the Landing Zone. With insufficient room for a third litter, Specialist Storbakken 'buddy carried' a third Marine behind the vehicle to the aircraft. Specialist Storbakken's dedication to duty and heroism under fire resulted in the safe evacuation of 6 critically injured Marines." For his "heroism, selflessness, and calm under pressure," Kyle received the Bronze Star with Valor
Towards the end of Kyle's Afghanistan deployment in December 2005, Kyle was looking forward to coming home for Christmas to spend time with his greatly missed family and friends. He had tickets to the Seattle Seahawk's Football game versus the Undefeated Indianapolis Colts. Two fellow Flight Medics had mental breakdowns and sought hospital care, depleting the Medical Personnel stationed in Bagram. Kyle volunteered to stay for an extra 3 months so that the 2 Medics could go home for Christmas leave to spend the Holiday with their children. With the extension of his deployment, Kyle was doing cardio exercise in a makeshift gym in Khost, Afghanistan, when an incoming mortar exploded near him. The percussion from the mortar threw Kyle across the tent resulting in whiplash and oxygen depletion to the brain. Kyle immediately began to experience difficulties with processing information and memory. Kyle remained in Afghanistan to complete the last of his volunteered deployment, flying to Germany in February 2006 where he remained until June.
Kyle was honorably discharged from the Army as a Sergeant in June of 2006. He returned to Everett, WA., where he bought a home and worked in Sales for a Medical Supply Company for a few years. Kyle later went on to work at Boeing as a Manufacturing Planner in 2008 and 2009. Following difficulty with the job, Kyle sought treatment at the VA for his slight memory and concentration difficulties. Kyle was diagnosed with a Traumatic Brain Injury (TBI) from the mortar explosion in Afghanistan. Upon further testing, Kyle was deemed a 100% Disabled Veteran. He has suffered through many difficulties, but is still the kind-hearted, selfless, hard-working and brave Army Sergeant that he was in the Middle East.
Kyle now enjoys golfing, hiking, and hanging out with his family and friends. He is living a happy and healthy life, and is currently attending Organic Farming school where he is studying food growth, harvest and distribution. He has a positive outlook and so much hope for a bright future.
Thank you so much to Epic Ford Dealership in Everett for providing for honoring Veteran's and choosing Kyle to be the recipient of the F-150. We appreciate the many friends and family who have been there to help support Kyle over the years. God Bless America!
Nomination Written by Rachel Chambers